University of Michigan Aphasia Community (UMAC – formerly ACE) is a group communication program where you can meet others with aphasia, while boosting your language skills in a supportive environment. All members of the aphasia community are welcome and invited to join us.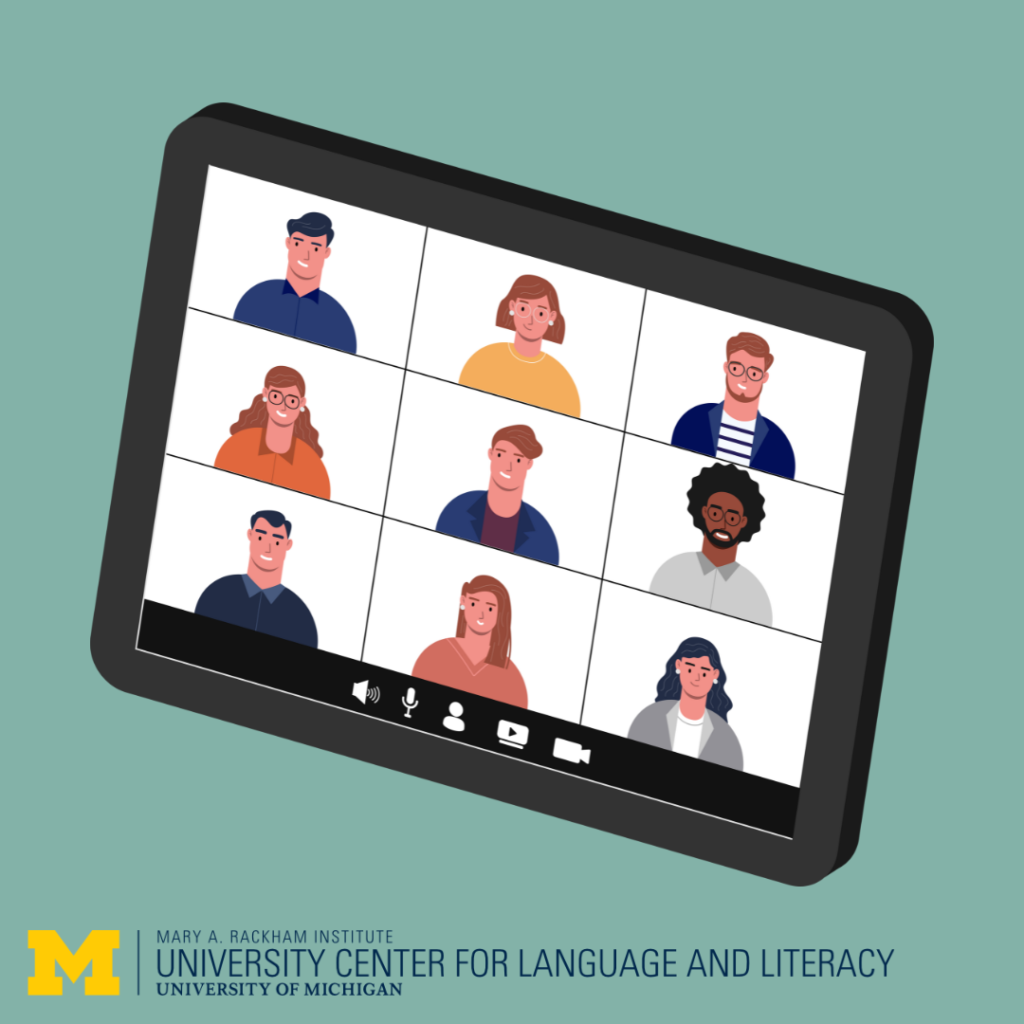 ---
Program Highlights
High-quality, low-cost group enrichment.
Variety of group sizes, topics and skill building.
Run by licensed Speech Language Pathologists.
Currently run as a virtual program - join from the comfort of home.
Increased confidence in community participation.
Emphasizes functional communication.
For more information contact us at (734) 764-8440. To register, fill out our Secure Online UMAC Application. 
Please note: this program is only available for Michigan residents.
Upcoming Dates and Details
2023 Dates
April: 5, 12, 19, 26

May: 3, 10, 17, 24 (No UMAC on 5/31)

June: 7, 14, 21, 28

July: 12, 19, 26, and 8/2

September: 6, 13, 20, 27

October: 4, 11, 18, 25

November: 1, 8, 15, 22

December: 11/29, 6, 13, 20
Time: 2 - 3:30 p.m., EST
Date: Wednesdays
Who: Michigan residents with aphasia
The group typically runs in monthly, four-week sessions. However, you can join the group at anytime — you don't have to wait for another monthly session to begin.
Contact us online or call (734) 764-8440 to learn more about upcoming dates.
Cost
$140, which includes 4 sessions (no refunds for missed sessions).
Location
Online via Zoom
Session Details
Attendance at all sessions is recommended, but you're welcome to attend whichever sessions work best for you. Registration is required.
Talk with your peers about current events, share personal stories and take part in language building activities. Groups will target verbal expression, multimodal communication and auditory comprehension through creative activities.
Facilitated by a certified Speech-Language Pathologist (SLP), and a clinical fellow, interns, or volunteers.
Reminder, this program is only for Michigan residents.