The University of Michigan Aphasia Program, often just called UMAP, is an intensive speech-language program that helps people recover or learn new communication techniques after trauma to the language centers in the brain.
Our clients come from different backgrounds, represent a spectrum of ages, and live in all different parts of the world. Yet, they have one thing in common: Aphasia.
All of our clients have experienced a brain trauma (through a stroke, injury, or illness) that has left them without the ability to speak, read, write and/or comprehend language in the ways they once did. Our program is designed to help you or your loved one strengthen communication abilities and work toward recovery from aphasia, while creating a community of those who share this experience.
Our intensive program, the first in the country, is built on research, our clinical experience, and feedback from our clients. Our program has been used as a model for other programs and has shown to be effective for people of all abilities. While we rely on our experience and what we know to work, we also continually explore new therapy methods and stay on the cutting edge to provide the best combination of care.
Continue down the page for more details on the components.
"The therapists go above and beyond just the 'trying to speak and communicate' portion of the therapy. They also help with the clients' other individual struggles."Husband of UMAP client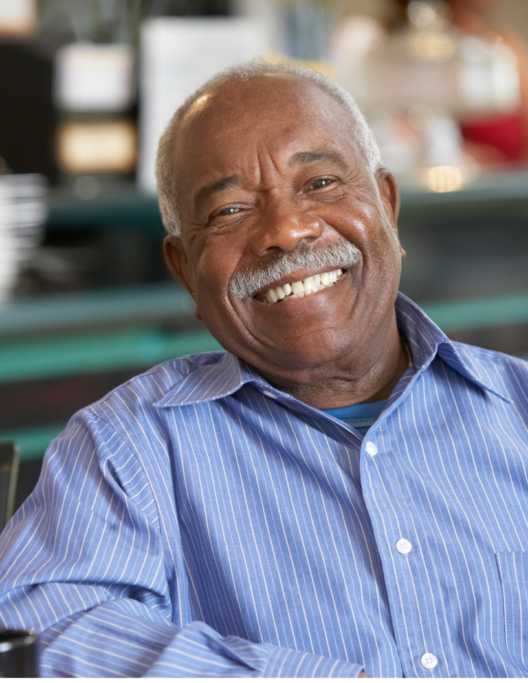 UMAP Overview
Sessions run 3-5 weeks
25 hours of therapy each week
One-on-One and Group therapy
Technology learning
Caregiver curriculum
Tailored to you
Full time, but part time options are also available
Customized recommendations to continue progress at home
Teletherapy (where we are licensed)
Ready to Take the Next Step?
If you would like to learn more about UMAP and what it could mean for you or your loved one, call us at (734) 764-8440 for more information. If you already know UMAP is the right place for you, click below to go to the application page for the online application and additional information.
UMAP Application Page
---
Questions?
We are happy to discuss our program with you and to help you determine if it is a good fit for you or your loved one. Please call us at (734) 764-8440  or email UCLL@umich.edu to get the conversation started.