Core Values
Compassionate, science-informed services

Excellence in clinical training

Quality of life

Respect for diverse values and goals
The Mary A. Rackham Institute (MARI) is comprised of three units that each focus on a different aspect of mental, developmental and literacy health. We offer services such as individual and group therapy, one-on-one intensive sessions, assessments, testing and evaluations, and resources like free workshops to help members of our community.
University Center for Language and Literacy (UCLL)

UCLL offers intensive language and literacy evaluations and intervention services for children, youth, young adults, and adults. Learn more about UCLL

University Center for the Child and Family (UCCF)

UCCF provides mental health services to children, couples, and families through individual and group therapies and evaluations. Learn more about UCCF
MARI Annual Report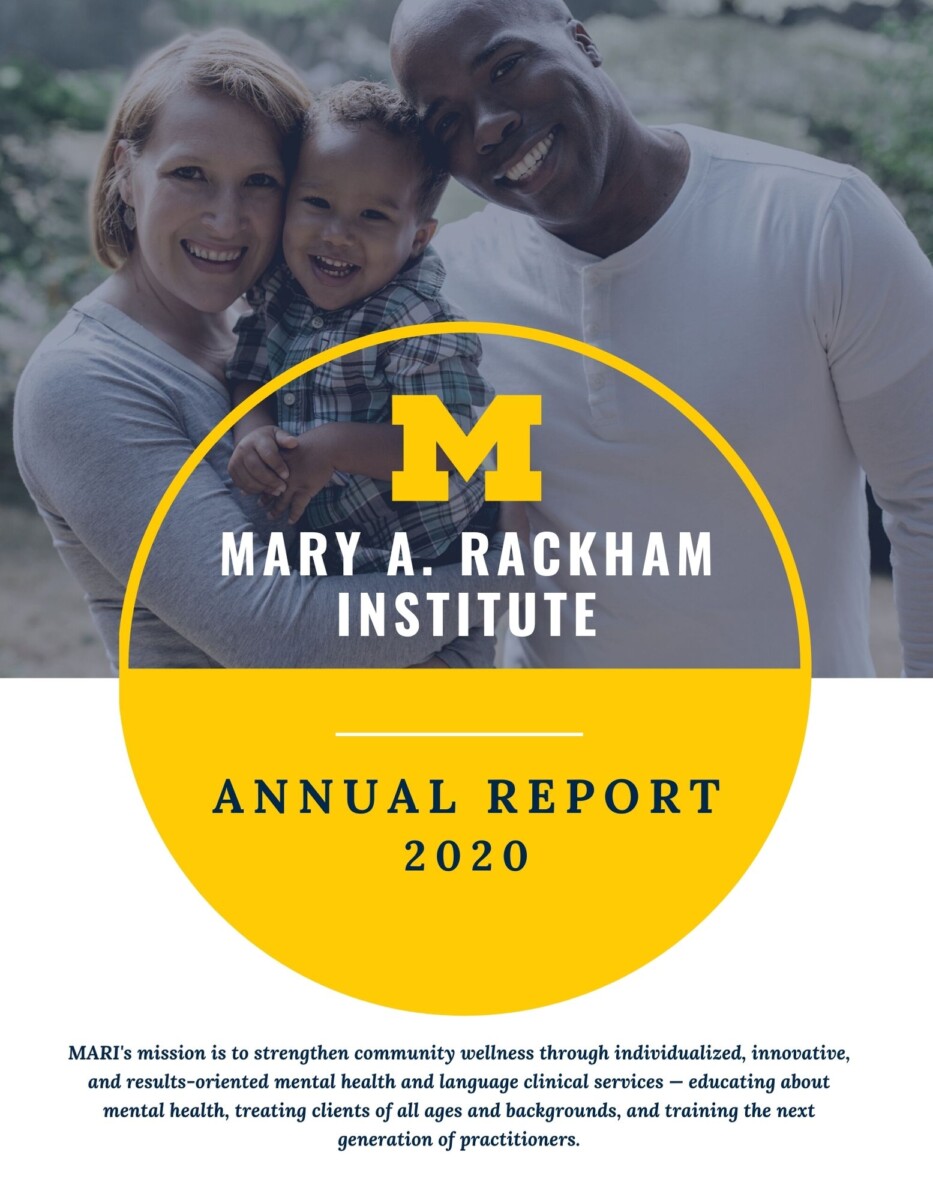 The MARI 2020 Annual Report is a snapshot of the work MARI does and the impact we have had in the past year.
In it, you will find information about our training programs, our clients and employees, and our involvement with the community — both at the University and beyond.
Take a look at the report, available as a PDF here, and let us know if you have any questions or feedback for next year's version.
Click to Download Report (PDF)
A Word From the MARI Director
"MARI is unique not only in the depth of expertise and care we provide the U-M community, but also because of our services. We offer services for people of all ages, at all stages of life. This is a comfortable and confidential place for all faculty, students and staff—as well as their families—to seek treatment for the mental health or language and learning challenges they may be facing. That care and all of our services are also extended to the community at large. MARI's nationally and internationally respected clinical and training programs draw people from around the globe.
"Each of our clients is treated as an individual with respect to their history and their culture. Our staff are dedicated professionals who provide scientifically informed services across the life spectrum. Throughout all of their work, they are committed to training the next generation of practitioners."
  -Dr. Bruno Giordani, Director of the Mary A. Rackham Institute (MARI)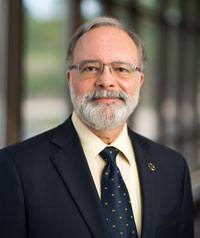 Our Commitment to Performance Quality and Improvement
MARI is committed to providing the best service to our stakeholders.
We developed a Performance Quality Improvement (PQI) Program to ensure we do. The program objectives are to:
Promote excellence in all aspects of our mission: clinical service delivery, training and education, and research collaboration.
Ensure that processes are in place for continuous evaluation and improvement of the quality, nature, and efficiency of these activities.
Continue to carefully consider data in evaluating changes and improvements to processes and activities, including client outcome, staff satisfaction, effectiveness, efficiency, and budget.
Make data-driven decisions that also take into account our Institute's core values and strategic priorities.
PQI Structure
The structure of our PQI program includes an Institute-wide PQI Steering Committee, in addition to four PQI subcommittees that serve the quality improvement needs and goals of our Institute's sub-units:
University Psychological Clinic (Psych Clinic)
University Center for the Child and Family (UCCF)
University Center for Language and Literacy (UCLL)
Central Office (CO)
These subcommittees convene on a regular basis to carefully consider and make recommendations regarding quality improvement initiatives, provide input into selected initiatives, and monitor the process and completion of such initiatives.
Our PQI Steering Committee is responsible for advising in relation to sub-unit initiatives, reviewing PQI plans and findings, facilitating initiatives, and maintaining a record of all PQI activities at MARI.
Our PQI Steering Committee is comprised of MARI staff in addition to mental health professionals (referring providers) from the university community. These stakeholders have the opportunity to provide input into PQI initiatives, to assist in review and interpretation of findings, and to provide input regarding the implications of these findings.
We also welcome input from a wider range of stakeholders. To assist in this, we are committed to sharing Institute PQI information on this website and in future electronic newsletters.
---
Performance Quality Improvement (PQI) Reports
Recent PQI activities include stakeholder surveys (e.g., staff satisfaction), case record reviews at each of our Centers, a detailed analysis of staff on-boarding processes, and a review of our new website.
The Mary A. Rackham Institute (MARI) is currently implementing two performance quality improvement (PQI) initiatives. University Psychological Clinic — Improving Clinical Case Documentation A quarterly Case Record Review at the University Psychological Clinic (Psych Clinic) indicated that too many termination summaries and case transfer summaries were missing medical director signatures and/or outcome assessment data (metrics). Baseline data was collected in 2016. A plan was developed for timely monitoring and improved routing procedures.  More specifically, individuals were identified to carry the responsibilities of monitoring, and procedures were put in place to route summaries to the medical director for signatures on a timely basis. The outcomes of these interventions will be measured at the planned August-September Case Record Review. MARI – Improving Staff Onboarding and Orientation Procedures Because professional/clinical training is one of MARI's primary missions, a significant proportion of the MARI clinical workforce changes on an annual basis. These individuals include psychology practicum students, psychology interns and postdoctoral fellows, social work interns and postgraduate fellows, Applied Behavior Analysis therapists, and undergraduate interns and students. This turnover is in addition to the usual level of staff turnover at an Institute of this size.  Staff feedback pointed to the need to improve MARI on-boarding processes to be more efficient and to provide more clarity regarding staff roles and timelines. The Director of UCCF teamed up with the MARI Assistant Director to implement this initiative. As a baseline evaluation, employees at the University Center for the Child and Family (UCCF) and the Psych Clinic completed an Orientation/On-boarding survey through Qualtrics.  This provided specific data regarding points of delay (e.g., network access, EMR access) and training needs. Stakeholder interviews were also conducted.  This resulted in several ideas for process improvements, including a clear delineation of staff on-boarding roles (designated "point people"), development of a new on-boarding form that includes all needed information (e.g., computer file access level), and an improved key request form.  It also resulted in recommendations for improved technology training at MARI. A repeat survey for new employees will be administered via Qualtrics in 2018 to assess outcomes.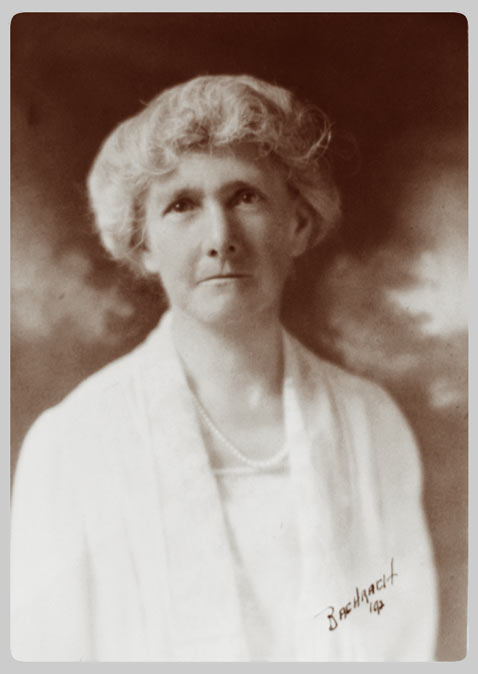 Our History
The Mary A. Rackham Institute was established in the late 1930s when our namesake Mary Rackham funded a $1 million dollar endowment for an institute to provide "social and rehabilitative services" to individuals from the University and surrounding communities.
The Institute's first two centers were the Speech Clinic (now the University Center for Language and Literacy) and the University Psychological Clinic, which has kept its name through time. The University Center for the Child and Family became part of the Institute in 1987.
We currently house those three centers. However, since its establishment, MARI has been home to many other centers including: the Reading and Learning Skills Center, University of Michigan Autism and Communication Center (UMACC), the Fresh Air Camp, the Sociological Research Unit, the Bureau of Psychological Services, and the Division of Gerontology.
For many years, MARI was known as the Institute for Human Adjustment. In keeping up with compassionate care, we went back to our founding roots and officially changed our name to the Mary A. Rackham Institute in 2014 to honor our founder and the legacy she ensured.