PLEASE NOTE: We are currently not accepting new clients for the reading program.
Please check this page for updates or sign up for our email newsletter (select UCLL/Reading content).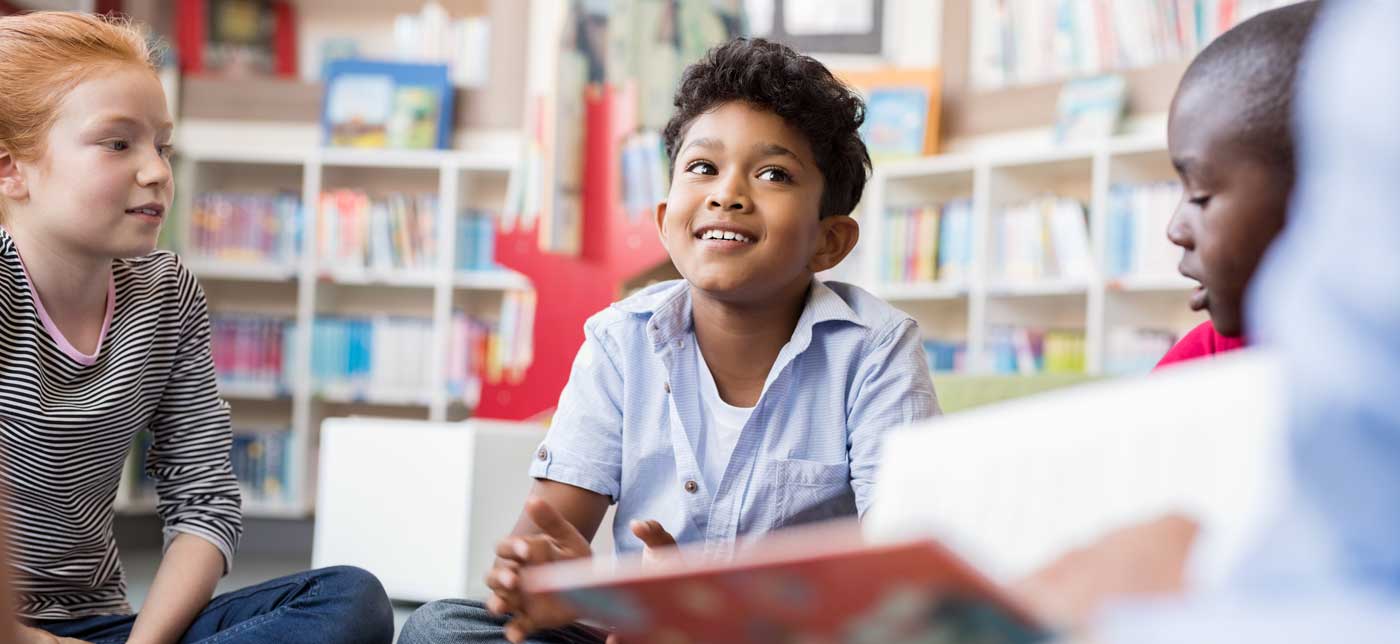 Overview of the Program
The UCLL Reading and Literacy Program offers intensive, individualized services to build literacy skills in each child. The program provides several services related to reading and literacy interventions.
Unless an evaluation to gauge reading strengths and challenges has recently been performed, we will typically begin with a benchmark assessment of your child's reading ability.
The assessment will be used to determine levels of fluency, accuracy, and comprehension, and additional skills such as phonemic awareness. The next step is literacy skill development sessions based on the assessment.
We also periodically offer summer intensive group sessions targeted at readers who may show reading gaps.
Please note that for some services, there may be a waitlist or we may be scheduling appointments months in advance. If you are concerned about your child's language development or reading skills, please contact us to find out current availability and to get on the list for access as quickly as possible. 
What to Expect
An experienced reading specialist oversees the program. The UCLL reading interventionists work with each child to close reading gaps as efficiently as possible, while focusing on their individual needs. Our interventionists use research-based instructional approaches, including Orton-Gillingham and Lindamood-Bell multi-sensory intervention strategies.
When you contact UCLL regarding a child's reading and literacy skills, we will ask you a few questions to understand what services may work best for you.
Once it is determined if the Reading Intervention Program is the right fit or if you have specifically been referred to the program, we will schedule an initial benchmark assessment.
Assessment
Our reading interventionists use a variety of tools to gauge reading abilities. The benchmark assessment will take about 45 minutes, with an additional follow up session where the results are provided and reviewed with parents/guardians. The assessment can be a stand-alone service or the first step in establishing one-on-one literacy skill development sessions.
One-On-One Sessions
During the one-on-one sessions, our interventionists will work on targeting the skills your reader needs to strengthen, using research-based strategies such as Orton-Gillingham and Lindamood-Bell multi-sensory interventions.
More Intensive Evaluation
During the initial call, if it seems like a more intensive evaluation would be beneficial, we will talk to you about setting up a comprehensive neuropsychological evaluation to determine if there are underlying learning and attention disorder or speech-language development challenges that are affecting your child's literacy skills.
---
Next Steps
We address common questions below — continue scrolling to learn if this program could be a good fit for your child and other frequently asked questions. If you are ready to take the next step, please fill out the form linked below or call us at (734) 764-8440 with any questions.
Literacy Skills
The UCLL Reading Program helps address gaps in literacy skills for school-aged children. The course of action is individualized to each child. However, interventions and small groups typically target the building blocks of literacy, including:
Accuracy

Correct word recognition and sounding-out skills help build fluency and comprehension.

Comprehension

Understanding, processing and analyzing what has been read.

Fluency

Ability to read with speed, accuracy, and prosody (expression).

Phonemic Awareness

Ability to hear, identify, and manipulate individual sounds-phonemes. Helps developing readers become aware of how the sounds in words work.

Phonics

Method to build reading and spelling ability by showing the connections between sounds and the spelling patterns that represent them.

Spelling

Grasping the relationship between letters and sounds to increase word recognition and comprehension.

Written Response

Ability to demonstrate understanding, word recognition, organization, mechanics, and comprehension.
Common Questions About the Reading Program
> Is the UCLL Reading Intervention Program right for my child?
The reading program is designed to help develop literacy skills in children from kindergarten to eighth grade of differing abilities. We offer interventions to children whether they have been officially evaluated and provided with an Individualized Education Plan (IEP), or if their present level of performance is fairly high, but they have gaps in certain areas, such as reading fluency or spelling.
Our intervention program is particularly strong for K-8 students who may otherwise slip through the cracks. Because literacy is such a foundational skill for learning, strengthening reading abilities may help offset future academic obstacles. In other words, our program aims to provide early intervention before reading and learning gaps widen.
Learning Disabilities and Other Challenges
We recognize that there may be co-occurring issues for some young readers, such as ADHD or dyslexia, that reading intervention may help, but not fully address. Our in-depth learning and language development evaluations may be a better place to begin for children who exhibit different challenges. You can learn more about those on our Evaluations page.
---
> How is this program different from other reading programs?
Our program stands out from others in several distinct ways:
Full Spectrum: We provide service to address the gamut of literacy issues children may exhibit. Often programs are generally either focused on services for students who need a high level of intervention or provide tutoring for students who don't necessarily show gaps. Our program is set up to help all learners — from those who have underlying learning challenges to those who need a short-term focus on a particular skill to get caught up, to all readers who fall between the two ends of that spectrum.
Our Reputation: As part of the University Center for Language and Literacy at the University of Michigan, we also offer the highly regarded, intensive, individualized, and innovative care that our clinic is known for.
In-house Expertise: Our reading interventionists are highly trained with many years of experience addressing language and literacy issues.
Year-round Services: While school districts offer interventions during the school year, our services are available year-round to ensure your schedule can be accommodated and so there are no losses during academic breaks.
> Do you accept insurance?
Unfortunately, we are unable to accept insurance for our Reading Intervention Program services.
> Is financial support available?
The Mary A. Rackham Institute (MARI), which houses the University Center for Language and Literacy, has a long history of supporting those in need regardless of their ability to pay for our services.
We continue to honor that commitment with our financial assistance program. The financial assistance policy offers a cost reduction of up to 60 percent. Financial assistance is determined based on household income and several other criteria.
To learn more about the assistance available and to see if you qualify, please visit our Financial Assistance page. For information on fees and registration, please contact UCLL at (734) 764-8440 or email ucll@umich.edu (REMEMBER: Email is not secure; please do not send personal health or financial information through email).
> Is parking available?
Yes, UCLL has dedicated parking available for clients. Ask for more details when you contact us.
Still have questions? We're happy to answer them! Contact us at (734) 764-8440.
Testing, Consultations and Evaluations
If you suspect you or a loved one has a speech-language disorder, delay, language-based learning disability, or other challenges that are related to communicating (reading, writing, speaking, understanding), contact us to schedule an evaluation. If you have already received an evaluation, but would like to figure out the next steps, we can also help.