The University Center for the Child and Family (UCCF) offers autism spectrum disorders services for you and your family through our Autism Consultation and Treatment Services (UM-ACTS) program.
UCCF is an Approved Autism Evaluation Center (AAEC). 
If you recognize signs of autism spectrum disorders (ASD) in your child — or are in need of a re-evaluation or therapy for a child diagnosed with ASD, please contact us so we can help you determine your next steps. We are here to help! 
If you're not sure what the signs of autism are, the National Autism Association provides age-specific guidelines. We offer services to children 12 months and older. 
The UCCF Approach to Providing Services to Your Family: How We're Different
Our UM-ACTS clinicians provide you with a range of empirically based services for children and adolescents who are diagnosed with, or suspected of having, an autism spectrum disorder (ASD). These services include functional assessments, behavioral therapy, CBT (Cognitive-Behavioral Therapy), and Applied Behavior Analysis (ABA). UCCF is currently the only outpatient clinic within the University of Michigan system to offer ABA therapy services.
UM-ACTS differs from other ABA providers in that we offer services to help your entire family unit.
Our team of clinicians provides individualized and intensive care for children with ASD, learning disorders, and behavioral challenges. Our UM-ACTS program offers several intervention approaches, including ABA therapy, to help provide the most beneficial and integrated treatment for your child as well as your family.
Where to Get Started
We understand that you might be starting at the beginning — you may suspect your child has signs of autism or a doctor has referred you to seek a diagnostic evaluation. Or you may already have a diagnosis and have pursued therapy for your child and family before, but are finding a new developmental phase in your child's life is presenting additional challenges for them. Whatever the scenario, UCCF can assist you with figuring out the roadmap — where to go and what to do next. Services are typically referred to as intervention and can include diagnostic evaluations, treatment plans, therapy, and more.
To learn more about what we can offer your family, click a header below to expand the segment.
If you have any questions or would like to start the process of care for your child and family, please contact us at (734) 764-9466 and we will help you determine the next best steps.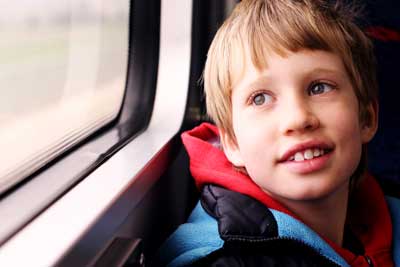 Our treatment helps you individuals with ASD strengthen:
Independence
Communication
Academic Performance
Resilience and Coping with Change
Emotion Management
Social Skills
Next Steps
Navigating the world of ASD diagnosis and treatment can be complicated and like nothing else — and is done in the midst of your everyday responsibilities and demands. UCCF is here to help you and your family! 
We can answer your initial questions about our services, timeline, costs, and what to expect during your pre-therapy appointment. If your child is the right fit for our program, we can help you determine the best way to work with your insurance company to explore coverage options.
To get started, call us at (734) 764-9466 or click the button below to contact us.
Contact UCCF (opens in a new tab)