The psychologists, psychiatrist, and social workers at the Psychological Clinic offer mental health services including comprehensive assessment and treatment for an array of mental health issues for community members in the Ann Arbor area, including students, staff, and faculty from the University of Michigan. They provide treatment for individuals as well as for relationship problems and offer group counseling for different common concerns.
Our primary goal is to assist people with psychological and interpersonal difficulties and help them enjoy happier lives.
We use treatment approaches that are shown to be effective in addressing both specific symptoms and problematic patterns of many mental health issues. Services are provided with a focus on individual needs.
---
Stressed Out About Your Dissertation?
Join us for a free stress-reduction workshop. This University of Michigan Psychological Clinic presentation focuses on the sustained emotional and mental stress and worry you may feel when completing your dissertation. During the session, we will highlight evidence-based methods for reducing levels of stress that block productivity and general wellness. Registration is required.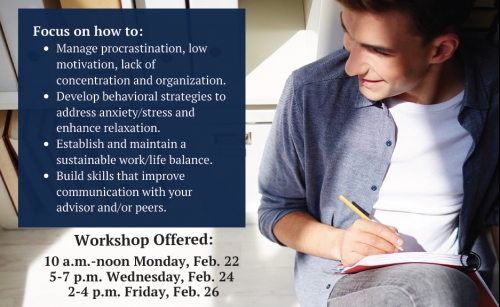 ---
Online Depression Screening
The University Psychological Clinic is one of many mental health facilities nationwide that participates in the annual National Depression Screening Day (NDSD) effort. The aim of NDSD is to provide the public with a free, anonymous screening for depression, generalized anxiety disorder, bipolar disorder, and posttraumatic stress disorder. We are offering an online tool that you can access from your smartphone, tablet, laptop or computer.
The screening is confidential and will be reviewed by a clinician.
At the end of the screening you will be provided feedback on your scores and information on how to contact the University Psychological Clinic if you are interested in a comprehensive evaluation.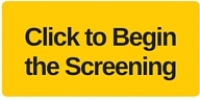 If you would like visit the Clinic, you will find us at 500 East Washington St., Suite 100 in downtown Ann Arbor.