Erin Hunter, Ph.D., interim director of the University Center for the Child and Family (UCCF) at MARI, recently provided expert advice on parenting during the pandemic, particularly as children transition back into in-person learning. In the conversation with Michigan Radio's Stateside, Dr. Hunter gave insight on what parents and other adults can do to help their children live with pandemic stress.
Parenting Survival: Back-to-School
Whether your children are back in the classroom or not, the pandemic has taken a serious toll on mental health consequences. Speaking on the challenges of transitioning, Dr. Hunter notes seeing increased anxiety and stress across all family members, including kids of all ages. Hunter encourages parents to check-in with their children, and ask them about how they feel about the upcoming changes to their schedule.
"I think it's about focusing on the positives and the things that we have kind of learned and gained, as well as the hard things in order to have balance as we move forward," Dr. Hunter said.
To read or listen to the NPR interview, see: How to Help Kids Cope with Pandemic Stress and the Return to School from Stateside on Michigan Radio.
Dr. Hunter is a licensed clinical psychologist with expertise in a variety of evidence-based psychotherapies for children, adolescents, and families, including parent management training, cognitive behavioral therapy (CBT), and acceptance and mindfulness treatments. She received a Ph.D. in Clinical Child Psychology from the University of Washington, completed an internship at the University of Rochester Medical Center, and came to Michigan for a postdoctoral fellowship in clinical child psychology at UCCF. She became interim director of UCCF in 2020.
Additional Resources for Parenting in a Pandemic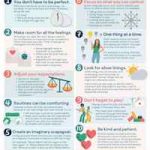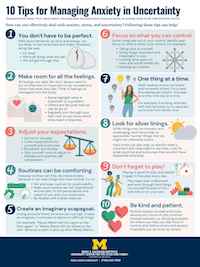 10 Tips for Managing Anxiety in Uncertain Times: An Infographic (PDF)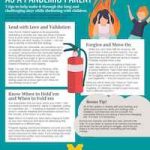 How to Survive a Difficult Day as a Pandemic Parent: 3 Tips to Make it Through (PDF)